In order to further promote the innovation and development of service trade and the transformation and upgrading of service outsourcing in Jiangsu province, further optimize the spatial layout of key areas of service trade (service outsourcing), speed up the adjustment of industrial structure, and give play to the leading role of various characteristic industrial clusters and key backbone enterprise clusters of service trade (service outsourcing), Jiangsu Provincial Department of Commerce organized the first batch of provincial service trade bases and key enterprises Jiangsu Pengfei Group Co., Ltd. was awarded the first batch of key service trade enterprises in Jiangsu Province.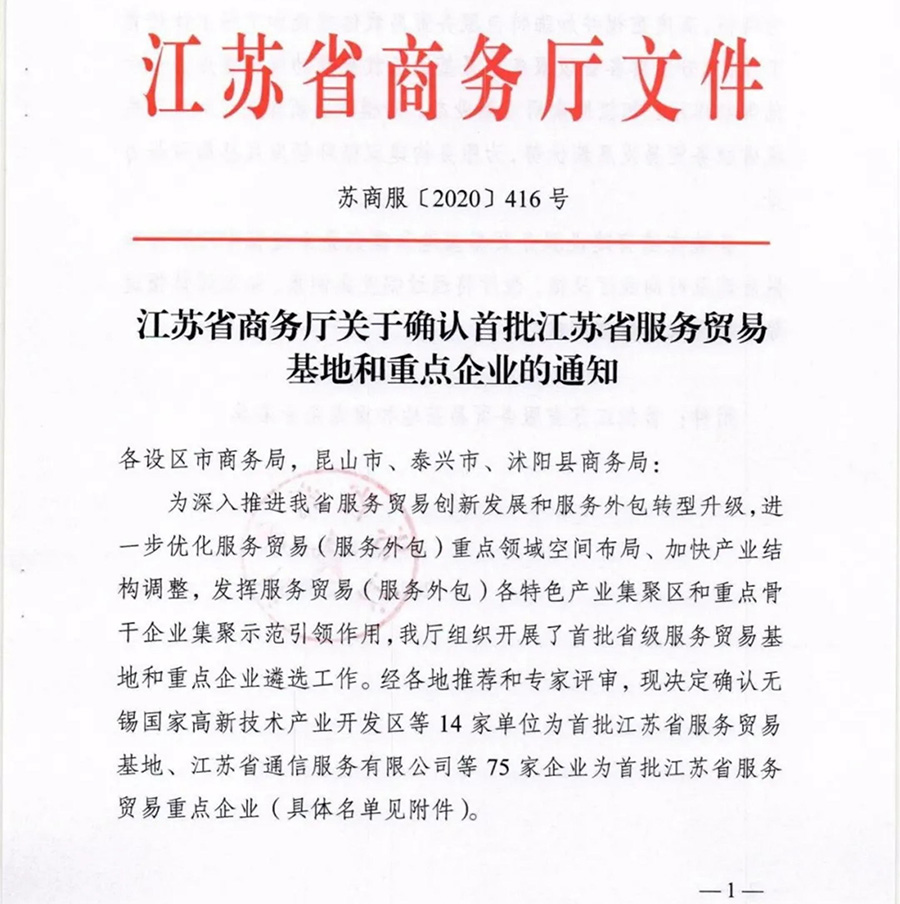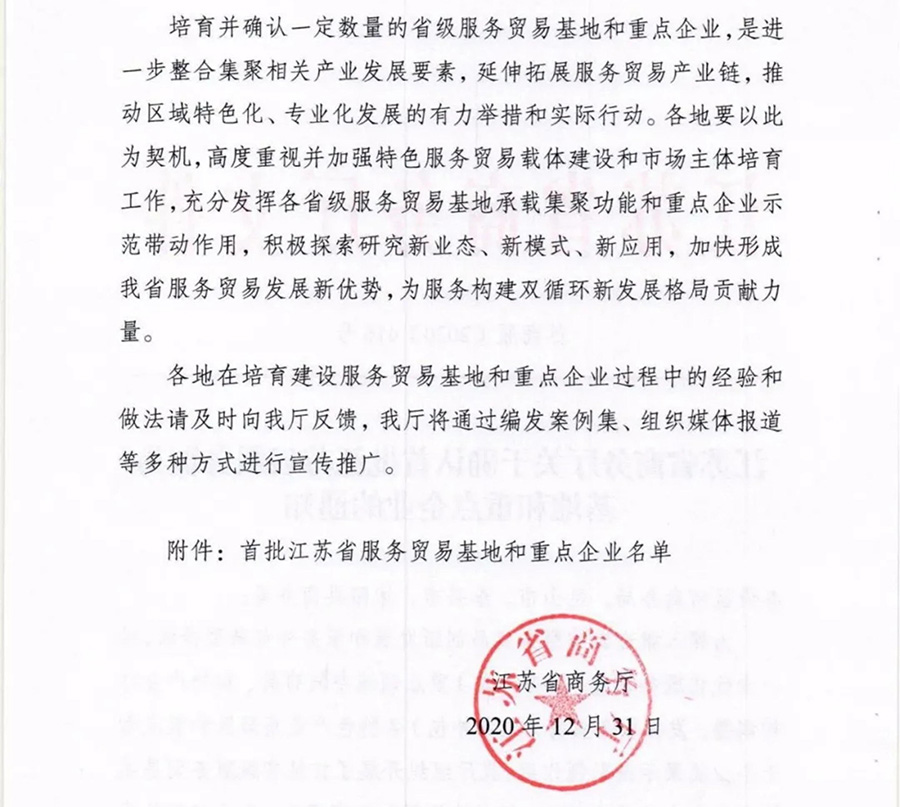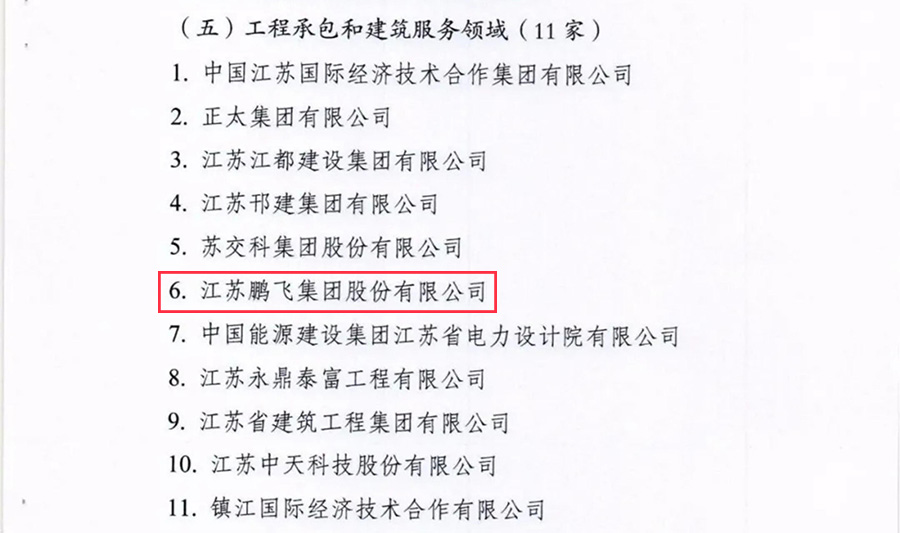 Pengfei group is committed to the research and development of new technologies such as energy-saving and energy storage and comprehensive utilization of resources, and has established innovative research and development platforms such as national enterprise technology center and provincial engineering technology research center. Completed a number of major equipment projects such as national industrial revitalization, national torch plan and national key new products, participated in drafting more than 30 national and industrial standards such as rotary kiln for cement industry, vertical mill for cement industry, roller press for cement industry, tube mill for cement industry and technical requirements for complete equipment for new dry process cement production, and led the production rotary kiln system, grinding equipment, cement production line, technology in the domestic industry advanced level, won the national building materials industry advanced collective, 40 years of reform and opening up outstanding enterprises in the building materials machinery industry, Jiangsu Province top 50 independent industrial brands, more than 50 provincial and ministerial science and technology progress award, technical innovation award, 35 authorized invention patents, won the China Patent Excellence Award 2, rotary kiln won the national patent award The Ministry of home industry and information technology is the single champion of national manufacturing industry.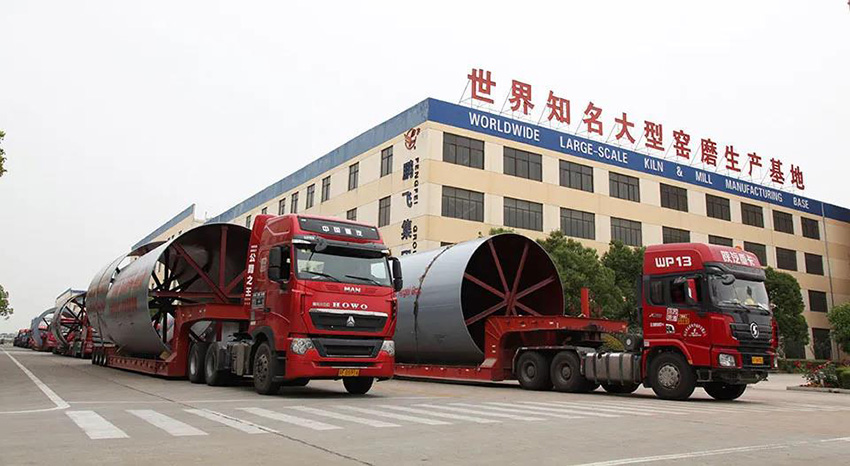 Meanwhile, Pengfei group actively participated one belt, one road construction, successively built 21 projects of cement production line in Mongolia, Azerbaijan, Vietnam, Uzbekistan and other countries, and 12 grinding station projects in Georgia, Bangladesh and Indonesia, including engineering design, civil engineering, complete sets of equipment, non-standard production, matching supply and installation and commissioning, and so on.