Jiangsu Pengfei group has an annual output of more than 200 sets of roller press, tube mill, vertical mill and other grinding equipment. In December 2020, the large roller press production base has been put into operation. With the help of Professor Liu Pingcheng and Yang Xiaohong of Yancheng Institute of technology, the double cycle semi final grinding system of tube mill & roller press is adopted. The grinding efficiency is increased by 50-100%, the power consumption is reduced by 30-50%, and the power consumption per unit product is reduced to 19 degrees.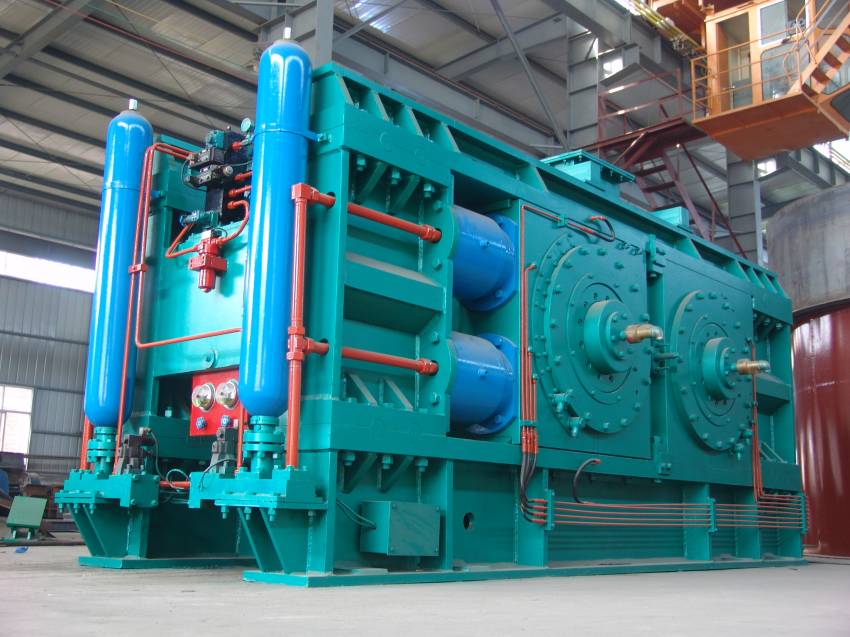 In April 2020, Anhui Chaohu Hengxin Cement Co., Ltd. ordered the 3.8x13m tube mill & 1.8x1.2m roller press unit manufactured by Jiangsu Pengfei group to form a double circulation semi final grinding system, which was put on the board of chairman Kong Dekai.Under the leadership of General Manager Ye Mingwei and production director Hu shanchao, through the joint efforts of technical personnel, they optimized the system design, adjusted the production process, selected the best operation scheme, and carefully built the model site. In March 2021, the output of 42.5 grade cement in the grinding system will reach 265 t / h, and that of 52.5 grade cement will reach 220 t / h. The production process is stable and the quality of cement is very good, which has been fully affirmed by experts in the same industry. Moreover,the plant environment has been greatly improved, and has become a model for energy saving and emission reduction of joint grinding in the national cement industry.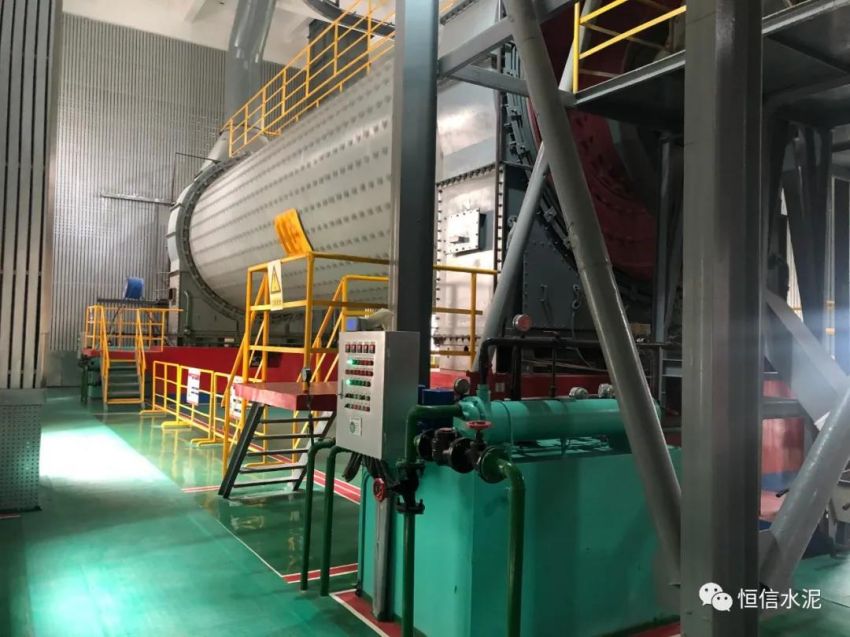 Φ1800×1200 roller press& Φ3.8×13m tube mill system operating condition: ⑴When po42.5 cement is produced without adding mineral powder, the output of grinding table is 265t / h, and the comprehensive power consumption of grinding is 20.1kwh/t; (2) adding 15% mineral powder to produce po42.5 cement, the output per unit hour of the system can reach 305 t/h, and the comprehensive grinding power consumption is as low as 19KWh/t; (3) po52.5 cement is produced with an hourly output of 210 t/h, and the comprehensive grinding power consumption is as low as 27.6kwh/t.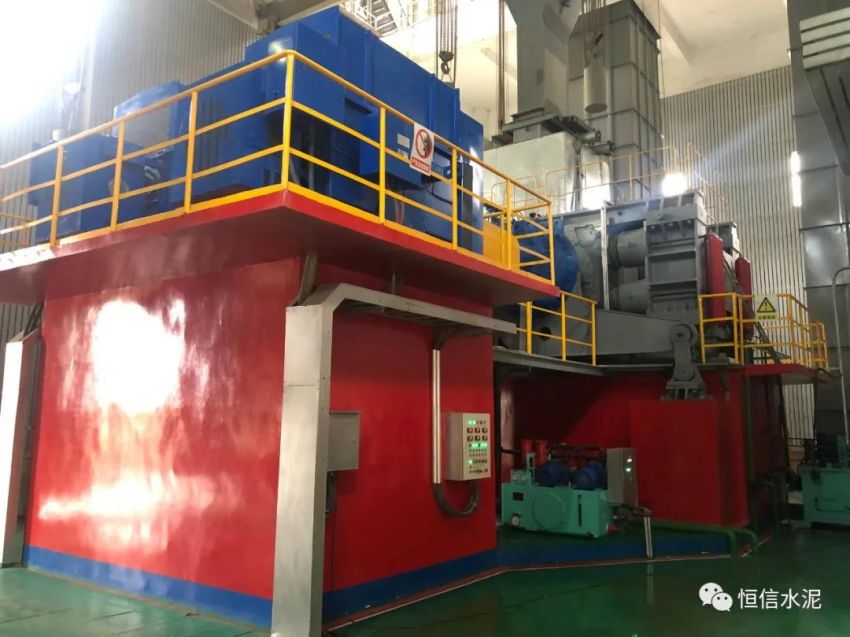 Cement grinding and well-known equipment manufacturers from all over the country come to visit, study and research enterprises.
1、On March 21, 2021, Wei Zhongming, general manager of Wuan Gushan Cement Co., Ltd. and his party came to the site to study, visit and inspect.
2、On March 23, 2021, general manager Li Zhijie and his party of Jiangsu Kunshan Yingzhou Cement Co., Ltd. came to the site to study, visit and inspect.
3、On March 24, 2021, general manager Liu Deqi of Jiangyin Qixing Cement Co., Ltd. and his party came to the site to study, visit and investigate.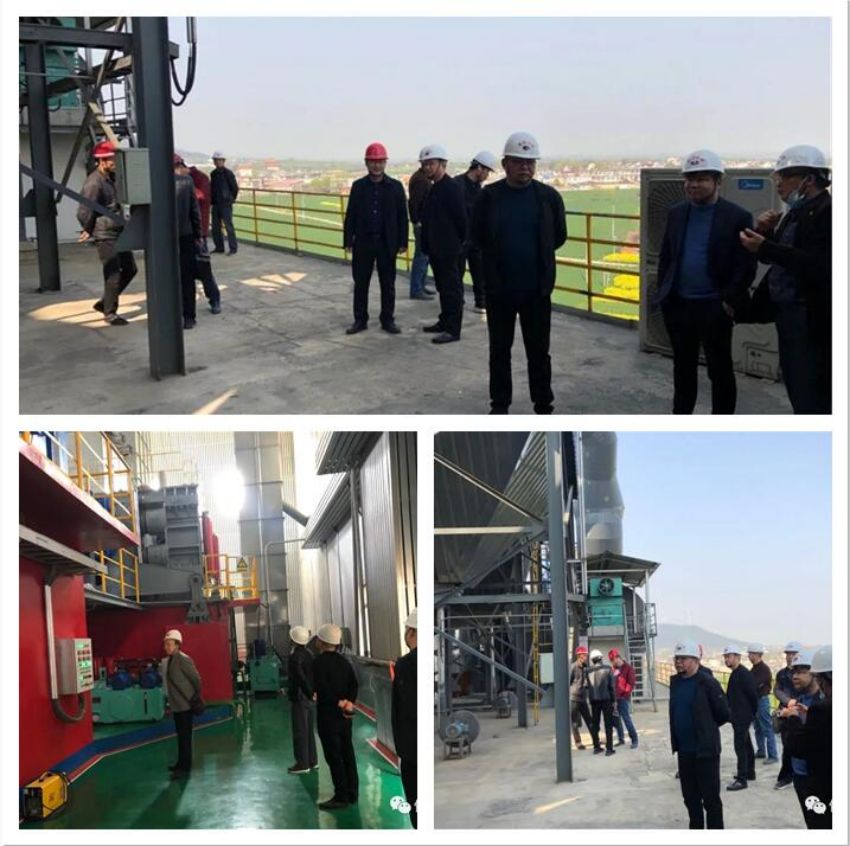 4、On March 25, 2021, Wang jia'an, chairman of Jiangsu Pengfei group, Professor Liu Pingcheng of Yancheng Institute of technology, and general manager Ke of Anhui Fuxin new material technology Co., Ltd. visited the site for investigation.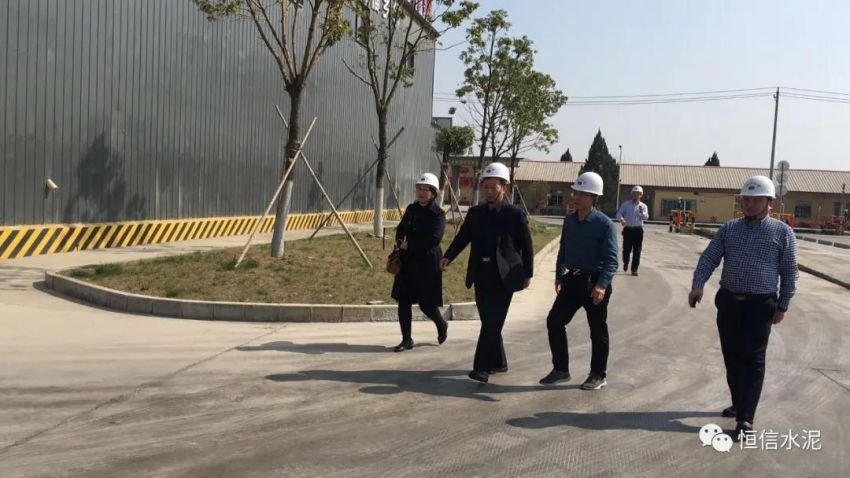 5、On April 8, 2021, the leaders of Chaohu Emergency Management Bureau came to the site to inspect the workshop and gave a high degree of affirmation.
6、On April 10, 2021, Zhou Bingyan, general manager of Hunan Hengyu building materials Co., Ltd. and vice president of grinding branch of National Cement Association, and his party came to the site to study and investigate.
7、On April 12, 2021, President Yang and his party of Hefei Cement Design and Research Institute visited and investigated the site.
8、On April 13, 2021, President Gu and his team of Anhui Chaohu Yilida Building Materials Technology Co., Ltd. visited the site to have the investigation and research.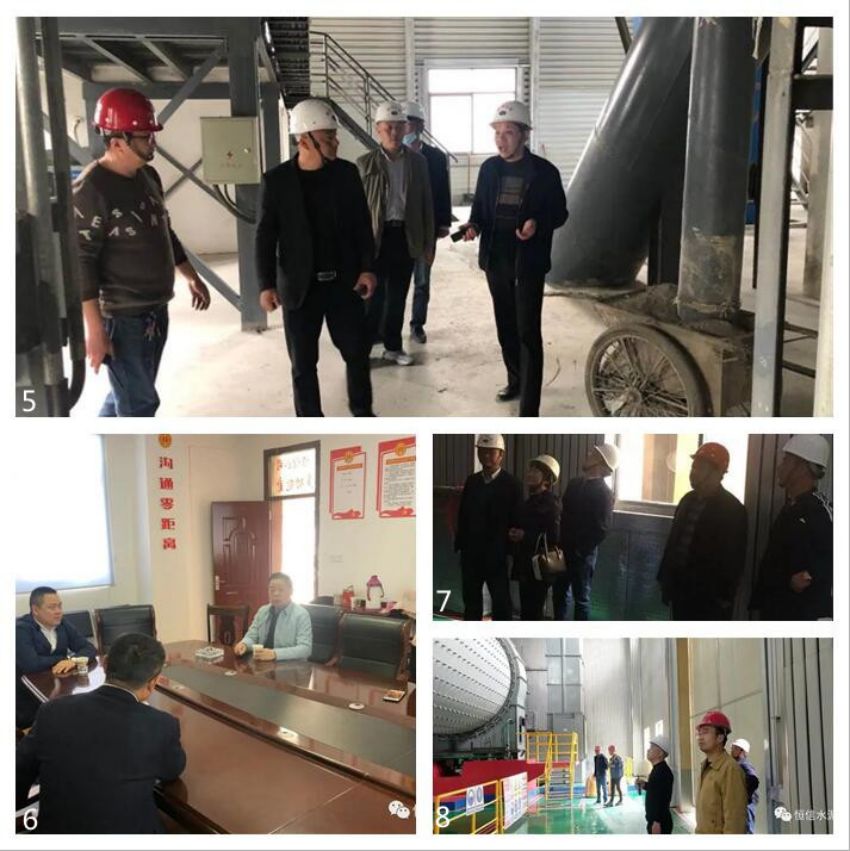 9、On April 15, 2021, President yuan, chairman of Nanjing Yongneng new materials Co., Ltd. and his team came to visit and investigate the site.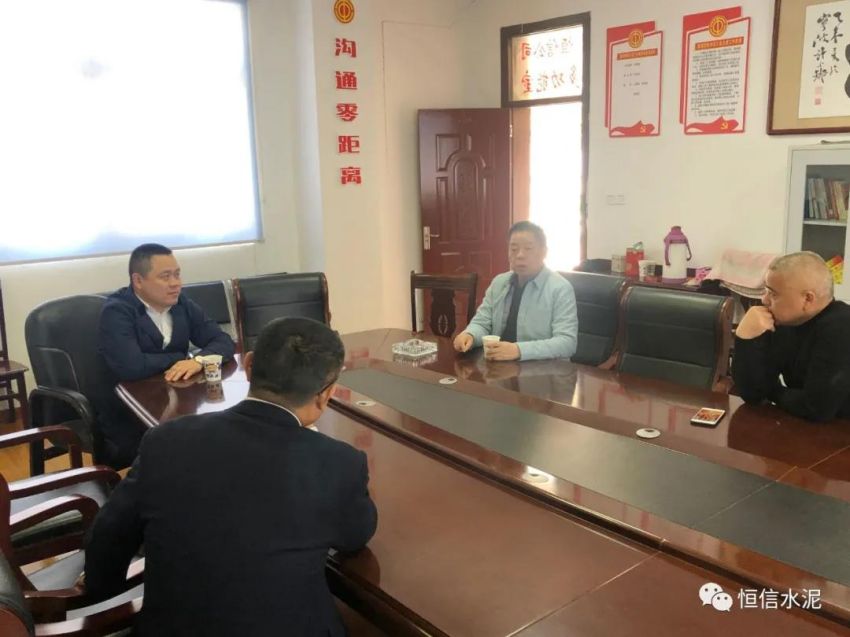 10、On April 16, 2021, Mr.Sun and his team of Siping Jinyu Cement Co., Ltd. came to study and visit the site.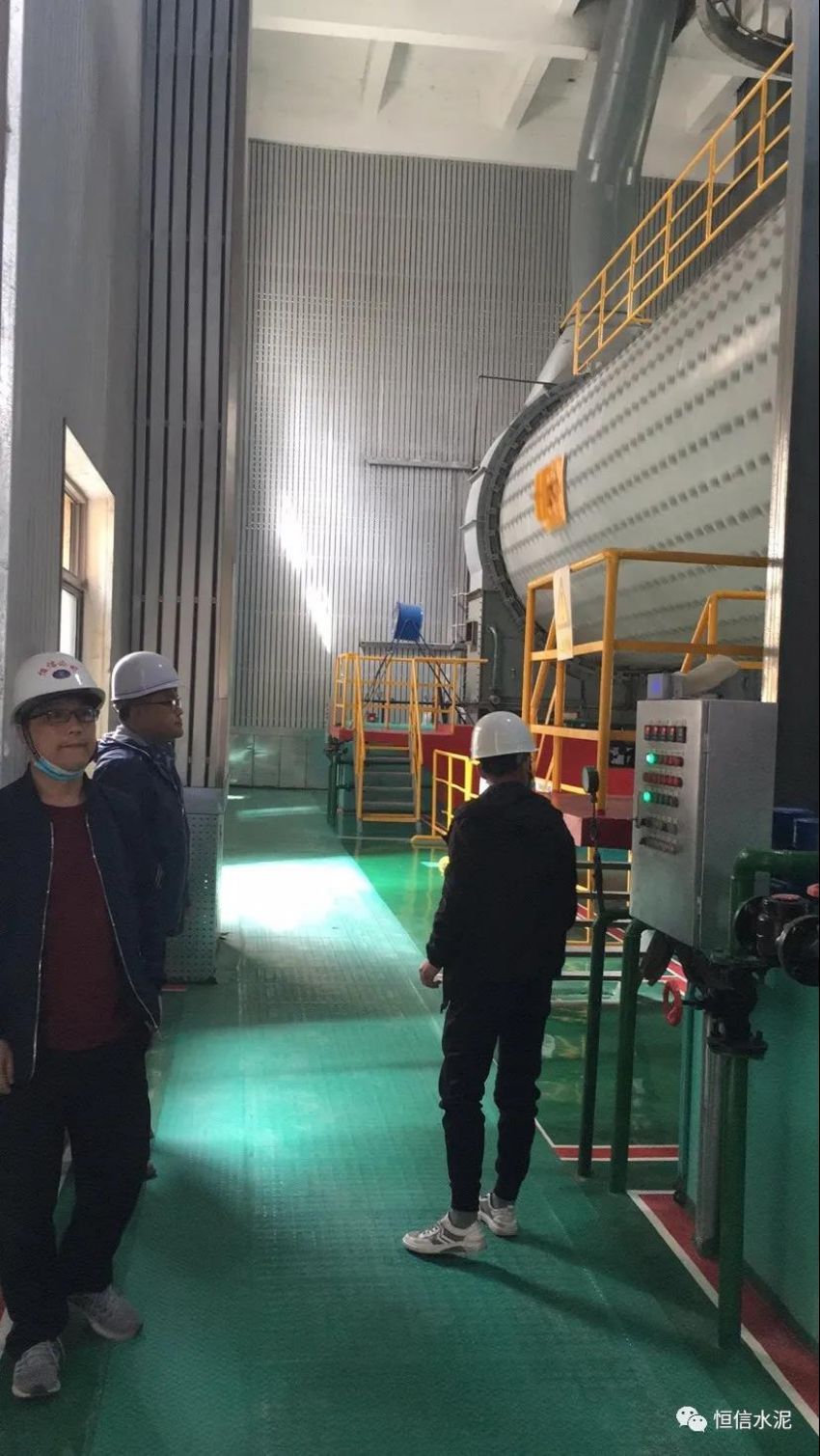 The new technology of double closed circuit semi-final grinding has the characteristics of short process, small space, low operating power and low investment. It is not only suitable for the application of new line, but also suitable for the transformation of old line system. Jiangsu Pengfei and Chaohu Hengxin cooperate sincerely to learn and adopt advanced combined grinding technology, learn from each other and improve together, and contribute to the ecological energy saving of cement grinding in China.Pengfei roller press grinding technology has been rapidly expanded from cement industry to mine field. The market demand space of roller press in the mining industry is worth looking forward to. In the field of mine, roller press can replace cone crusher or ball mill, which is mainly used in pre grinding of iron ore and non-ferrous metal dressing, and has obvious advantages of energy saving and efficiency.